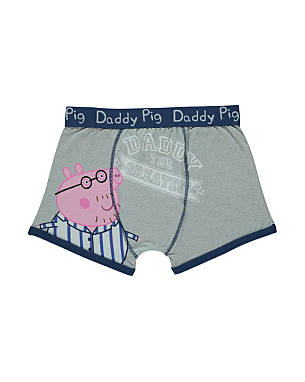 She's been away from me for less than five minutes. On that balcony as I questioned Him. What or who is it that is stealing from you?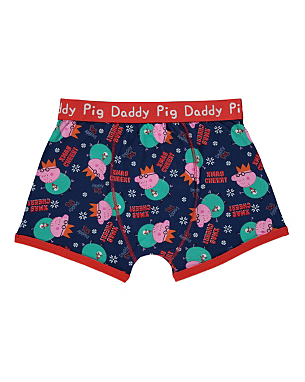 I heard myself say the old cliche to my kids in the car tonight "It's not the destination, it's the journey". Did I really just say that?! Anyway, as all well laid plans mine didn't happen exactly the way I had imagined it.
I work thirty minutes further than that sooooo, I left work at 5: I have been telling my kids for weeks that we were going to see James and the Giant Peach live and in person.
So we head out and I actually even say as we are approaching the gate Instead he says that I need to pull over to the little building three lanes over and get a pass. So, as my friend and my kids are sitting in the car I return with the bad news. These two mommas weren't giving up without a little fight. We get our professors number and call him.
I'm not sure which one of us thought of it but if all we needed was a "sponsor" then all we'd have to do is ask someone in camo to help us out. So, she hops out of the car and asks a man who was obviously a marine he was in camo if he'd sponsor us since all we wanted to do was take the kids to a play. Well, until she goes inside and the lady tells her she needs my vehicle registration.
Here she comes again running through the parking lot as our "sponsor" patiently waits inside for her to return with proof of insurance. I don't have a car insurance card! It's printed on my registration for goodness sake! Now we are just about to pull away and go home when Kenly says she needs to potty. So I take her in and they see me with one child. We go back to the car and still no word from our professor which is understandable considering his production is supposed to be starting.
I'm telling you, it was the kids! Hook, Line and Sinker! After some brief interrogation and getting my insurance information from the insurance fairy on the phone, we got our pass. Our next little problem was directions to the school. After all that, we had neglected to ask where the school was.
We eventually found a gas station where a lady directed us to the school. We started out 45 minutes early and ended up being 20 minutes late.
At this point I think is when the kids were grumbling about not being there yet. And our destination was well worth it. Wednesday, November 16, Gilly. I don't know if it's just me but there are certain shows that I can watch that no matter what kind of mood I'm in will make me laugh my butt off and I feel better.
Saturday Night Live is that show for me. In the last few years Kristen Wiig has been doing a skit as a naughty school girl named Gilly. I'm telling you, I laugh like a hyena when that skit is on. I don't know what it is but it just kills me!
So today I was on a field trip with Taylor and his 3rd grade class. We were outside and it was a foggy, drizzly, dreary day. I let Taylor wear my hoodie and I snapped a picture of him as we were walking around. I instantly thought of Gilly. Ever since the sign went up that we were getting a Dick's Sporting Goods store in town my boys have been patiently waiting for it to open. Every time we drive by they rubber neck to see if there is anything in there. When they saw cars in the parking lot they got all excited only to find out that it was just employees training.
It finally opened this past week and for their grand opening they were advertising that they would have David Gerard, former ECU quarterback and Jacksonville Jaguars quarterback.
Well, first we went on the wrong day. Then when we got our days straight we got there and David Gerard wasn't. Kenly was there of course peaking over the table and he asked her name. As he was signing the picture she said "I don't want no football pit-cher! As you can tell she was still less than thrilled but the boys were loving it. Friday, November 11, When I was four years old my mom got remarried. I immediately fell in love with this man.
I'm not sure why he endured such torture but he did without an ounce of grumbling. When I was six years old he legally adopted me and although I had been all this time, I was officially his little girl. I was crazy about the Smurfs back then and considered myself Smurfette so it was only natural that he be Popa Smurf. I never called him Ken, I never called him Dad. I've always called him Popa. I think it might have thrown some people off because they'd think he was my grandpa but I'd quickly correct them.
He was my dad even though he didn't have to be. I can honestly say that in the past 30 years, he's never once disappointed me. If he said he'd be there, he would. If I asked his advice, I got it. He's never once let me down. I'm sure there were times when he'd like to strangle me and he's never even raised his voice at me. One time for example, my mom couldn't go to one of my cheerleading competitions in Raleigh. Popa drove three hours to and from Raleigh in a car full of chatty, giggley girls and never once complained.
He proudly walked me down the aisle over 11 years ago and then when Kenly was born he sat in the hospital room holding this perfect little angel that we had named after him with tears in his eyes.
I wasn't sure he'd ever stop staring at her. I just can't imagine how many 74 year old men want to hang out with a 4 year old all day and never complain. Today is Veteran's Day and I woke up with morning thinking about the people in my life that are serving or who have served our country.
My nephew is active duty Army. I have friends whose husbands are currently deployed and so many more. I just felt like today I needed to put it in writing how much I love and adore one particular Veteran, my Popa. There's no telling what my life would have been like without him.
He's taught me so much about life without even realizing it. So thank you Popa for serving our country for over 20 years in the Unites States Navy and thank you for being my daddy for the past 30 years. I love you more than you'll ever know. Wednesday, November 9, Our first day. Welp, we did it. We made it through our first day as me, the working mom. Before I had kids I was such a loon about being places on time. Well, I had long put my pom poms down and still heard her voice in my head saying that.
When my kids were born I think they were actually louder than that voice because I didn't hear it anymore. I could barely hear anything actually and I couldn't get anywhere on time either. Never fails for me. It's either my sunglasses, coupon binder, phone, water bottle, shoes, you name it and I have forgotten it. I fell right back in to my old routine and my kids actually survived a day without me.
My heart was full of joy from my kids but also from my friends and my sisters today. I had several friends call, text and email me just saying that they were thinking about me on my first day back to work.
If there is one thing I loathe it is a victim mentality. Don't get me wrong, I have my fair share of pity parties. I sometimes want to hide in my closet and cry or drive my car down a long dirt road, get out and scream at the top of my lungs and there is nothing wrong with that. What would be wrong is when we get stuck in our "Life Sucks Party of One" attitude. There are things that will creep up and bite us in the butt, there are things that will hit us like a ton of bricks.
How we react to those things is what makes us strong and smart. Straighten out your crown and fight back. There's no time to be a victim. Like water on a duck's back, let those lies roll off. Some days are questionable. Needing to be in a million places, taking care of everyone's needs and maintaining sanity at the same time. I woke up today at 5am to a child barfing on the floor. A trail of vomit from the bedroom, through the living room to the bathroom.
I have closings at work to prepare for, clients to call back, a million things. My girl needs me to sit in the bathroom floor with a cold washcloth on her pretty little head.
A million things can wait, except her. I've spoken the words "I just want peace" probably a million times in the past few years. Turmoil seemed to be what life would be permanently. Limbo, unbalance, questioning decisions, they all steal your peace. After years of struggling inside I can finally say peace has overtaken all the nonsense and I sleep at night with a true sense of peace.
I pray you all have peace today even if chaos erupts, find your peace. Anyone sad it's Sunday night and another fun filled work week starts tomorrow? Here's a little something special from the Manniacs. Sunday morning coffee with my girl. Cool, crisp air, back porch and coffee but I'm not sure the shoes match the occasion.
The all time low. I am glad I wrote this and even more glad I can share it without shame.
Express your self with our extensive collection of Pig Boxer Shorts. Our boxer shorts are made of % lightweight cotton for breathable comfort. Express your self with our extensive collection of Flying Pig Boxer Shorts. Our boxer shorts are made of % lightweight cotton for breathable comfort. Pig Tails and Boxer Shorts Perfectly Imperfect. Wednesday, July 11, Embracing the Chaos. I woke up this morning uneasy. No particular reason, nothing bad had happened to put my spirit in knot. I was alone, my eyes had not even opened yet and my mind was already reeling. Things to do, bills to pay, kid birthday coming up, driver's ed.